ABOUT US
Based in Geneva, Switzerland, Yumytech Sàrl is an IT services and consulting startup created in 2018 by Joël Lucas and Antoine Veyrat. Its first breakthrough solution launched on the Swiss market is Yumy, a food delivery platform dedicated to companies allowing people to order from several restaurants in a single order and promoting the possibility of eating together. This project has initially benefited from an innovation subsidy from the Swiss government (Innosuisse).
After having developed advanced skills in mobile development and artificial intelligence (machine learning), we now realise solutions for external customers and start marketing our products under a white label. Our expertise and diversity of our team pushes us to regularly respond to European (AAL, Eurostars) and Swiss (Innosuisse) R&D projects. Thanks to an excellent implantation in the local economic and political environment combined with agile development methods, we are able to offer tailor-made solutions at the cutting edge of research.
MOBILE DEVELOPMENT
Make your idea come true: we digitalise your technological needs into user-friendly interfaces…
ARTIFICIAL INTELLIGENCE
Technology is pushing forward, our commitment is to lead to the right direction…
PERSONALISED NUTRITION
Caring for your body by providing appropriate nutrients requires confidence in the food you eat…
KEY PERSONS
We believe that the quality of a team is based on both technical and interpersonal skills. Our understanding of the world allows us to put technology at the service of people, pushing forward in the right direction: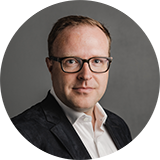 Joël Lucas
Founder, CEO
With several years of experience in IT (banking industry, founder of Webstanding), and as a communicator, Joël has a deep understanding of both technologies and their implication in our everyday life. He holds a master's in Social Sciences and he is a Microsoft certified engineer. He has a passion for meeting new people and taking on new innovative challenges for the common good.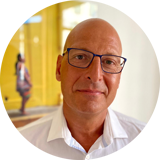 Antoine Veyrat
Founder, COO
After managing Gamtec, an IT company launching innovative products on the Swiss market, Antoine managed several restaurants of healthy food (Mango Deck franchise). He graduated from the Swiss Hotel Management School and the federal school of oenology (Station fédérale d'oenologie de Changins). Antoine followed trainings in dietetics at the University Hospital of Geneva (HUG).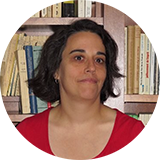 Hélène De Ribaupierre
Scientific advisor
With a PHD in Information Systems, Hélène dedicates her work to implement user-centric systems to deliver the precise information to the right person using AI. As a woman, she is aware of the issue of bias in AI. Therefore, her passion is to discover new ways to mitigate the bias in data sets.
CONTACT
 You have an idea? You want to collaborate on a projet? Don't hesitate to send us a message: